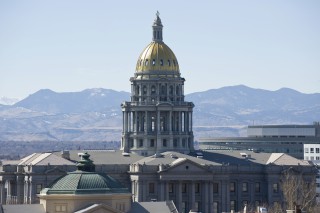 What type of novels do you write?
I write modern and historical suspense novels. I don't want to be limited to one particular time or physical setting so my stories take place from the 1800's to the present day, primarily in the United States and Europe. However, many of my novels have a strong Colorado theme or main character since I am a native Coloradoan.
What different projects do you have in the works?
To keep myself fresh and multi-dimensional, I have three independent series. The first series is my WWII Series, featuring different settings and characters but all dealing with espionage during WWII. My second series is the Nick Lassiter-Skyler International Espionage Series, featuring Nick Lassiter, a young American who as the series progresses transforms from a Mr. Everyman struggling writer to a bestselling author and reluctant CIA intelligence asset, and Skyler, a beautiful and highly skilled female Italian assassin. My third series is the Joe Higheagle Environmental Sleuth Series, featuring geologist Joe Higheagle, a Cheyenne Indian and environmental crime solver living in Colorado. All of my books are in the suspense genre, but like Dennis Lehane and Ken Follett, I like to have the creative freedom to explore different time periods and not be restricted to a single series or protagonist.
I would like to read the Nick Lassiter-Skyler International Espionage Series, the WWII Series, and the Joe Higheagle Environmental Sleuth Series in order. Where should I start for each series?

Th young, reluctant espionage operative Nick Lassiter and the female assassin Skyler debut together in The Devil's Brigade. The second book in the series is The Coalition and the third is The Fourth Pularchek. The books in the WWII Series can be read in any order; though the books have major historical figures in common, the series does not have recurring major point-of-view characters. The common link is WWII rather the characters. Joe Higheagle is introduced in Blind Thrust and makes his second appearance in Cluster of Lies,.
Joe Higheagle in your books is a native Cheyenne. What sparked your interest in Plains Indians, and the Cheyenne in particular?
Growing up in Colorado, I have always been interested in stories of the Plains Indians and Wild Wild West, but what truly sparked my interest was digging into the history of my great ancestor, Thomas B. Marquis. Dr. Marquis (1869–1935) was a physician, author, photographer, and important chronicler of the 19th Century American West. He practiced medicine in Montana, was with the U. S. Medical Corps during World War I, and served as physician on the Tongue River-Cheyenne Indian reservation after the war. Because of his interest in Plains Indians, he eventually gave up his medical practice and devoted full time to learning Indian sign language, gathering historical data from the Northern Cheyenne, and writing about their culture and the Plains Indian wars. During the course of his career among the Northern Cheyenne, he interviewed many old warriors who had participated in the 1876 Battle of the Little Bighorn. He realized that these interviews could eventually lead to a book about the Custer Battle participants that would take into account both the Indian and U.S. Army perspective and dispel many Custer myths. Eventually, Marquis moved to Lodge Grass on the Crow Indian Reservation to interview Custer's Crow Scouts, and to be able to see and study the actual battlefield. The Indians trusted him, allowed him to photograph them, and told him things via sign language that they would reveal to no one else. His books include Memoirs of a White Crow Indian (1928), Wooden Leg: A Warrior Who Fought Custer (1931), Two Days After the Custer Battle (1935), Custer, Cavalry and Crows (1975), Keep the Last Bullet for Yourself: the True Story of Custer's Last Stand (1976), and many other works. It is because of Thomas B. Marquis that my protagonist, Joe Higheagle, and his curmudgeonly grandfather, John Higheagle, were created and why I weave the Cheyenne, Custer, and the Little Big Horn into my books. The Northern Cheyenne loved Thomas B. Marquis like a brother and he loved them back. Like him, I greatly admire the Cheyenne Indians, the finest horse people of the Great Plains along with the Comanche.
Who are your favorite authors?
In terms of literature and literary fiction, I am a great admirer of Hawthorne, Fitzgerald, Hemingway, Steinbeck, A.B. Guthrie, Jr., Michael Shaara, Larry McMurtry, E.L. Doctorow, and Charles Frazier. For non-fiction my roster of greats includes Robert Utley, Stephen Ambrose, Shelby Foote, Kevin Duffus, Ben Macintyre, S.C. Gwynne, Erik Larson, and Hampton Sides. My favorite commercial fiction writers are Frederick Forsyth, Gore Vidal, James Clavell, Dennis Lehane, Daniel Silva, Preston and Child, Ken Follett, Stephen Hunter, Richard North Patterson, Kyle Mills, Michael Crichton, and early Grisham. I tend to gravitate towards authors who tell stories in the same way I do and to subject matter dealing with my areas of research interest in the Pirates, Plains Indian Wars, World War II, the War on Terror, and modern science with a geological, biological, or paleontological component.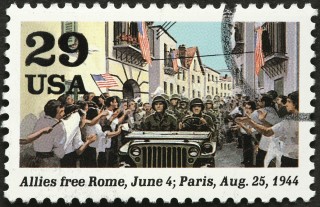 Where do you get the ideas for your books?
The source of inspiration for my books generally comes from my professional experience as a hydrogeologist, social justice issues I read about in the news, or my desire to recreate a historical time period that I am particularly interested in. For better or worse, I am one of those authors whose brain is literally flooded with ideas for books. My common thread is that all of my novels pit an underdog against powerful forces and are multiple-point-of-view family stories involving grandparents, mothers and fathers, and siblings built upon a framework of suspense. The subject matter is less important to me than the characters and how they interact, but most of my stories have an espionage, World War II, Native American, or geological-environmental component built into the tale since those are my areas of interest.
Did you always know you wanted to write fiction?
Deep down, yes. I've written more than twenty-five professional papers on geological and environmental subjects, but I think I always had a yearning to write novels. I've always had an overactive imagination, loved movies, and been a little hyperactive in terms of physical and mental activities so I have numerous stories in my head all the time vying for space. I'm a bit of an odd duck in that I'm a professional scientist who serves as a hydrogeological expert witness in court cases and yet I have this creative side that's desperate to tell stories and write compelling novels. So, yeah, deep down I always knew I wanted to write fiction.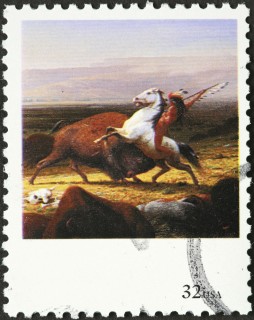 What would you do if the scenario you wrote about in The Devil's Brigade (formerly The Slush Pile Brigade) happened to you? In other words, if you were a struggling, no-name writer and the world's second best-selling author of all time stole your book and turned it into a blockbuster movie and book without giving you credit? How would you seek revenge?
Personally, I like the way Nick handled it. He is only 30 years old, out of work and just lost his girlfriend – and yet all he wants is a simple apology. He is driven purely by principle. I don't think that I would be so forgiving of the thief that stole my bestselling-caliber manuscript from the slush pile. Most of the readers and friends I have asked say they would probably hire a lawyer and take legal action. I would probably do the same, I suppose, but only if I thought I could win. The problem is there is no way on earth a no-name is going to win a copyright infringement case against a big-name author, publisher or producer. Power and money trump all – always have, always will. Except in my novel. I guess I'm just a sucker for happy endings.