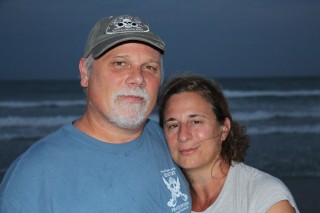 The ninth great-grandson of legendary privateer Captain William Kidd, Samuel Marquis is a Colorado #1 bestselling and award-winning historical fiction author. He works by day as a VP–Principal Hydrogeologist with an environmental consulting firm in Boulder, Colorado, and by night as a writer of the world's most heralded and entertaining historical novels (hyperbole intended). Born and raised in the Mile High City, Samuel was, to put it mildly, an absolute hellion as a youth. He was so greatly feared for his prowess at throwing snowballs at cars, buses, and other motorized conveyances that the corner of 3rd and Race became widely known as "The Devil's Corner." He attended Bromwell and Graland Country Day School in these tumultuous years and was known for chasing girls (literally because they were running away from him), his blazing slapshot, and, of course, his sneaky quick stick in lacrosse, which would later go on to earn him the moniker "Sneaky Sam" and "The Spider" in his Men's Lacrosse League, which he participates in on Sundays to this day. His role models growing up were assorted rogues two- and three-years his senior with nicknames like Jake Stogebart, Sidlobe, and Wee, nefarious lads whom his mother Anne attempted in vain to discourage all contact with and his father Austin secretly enjoyed.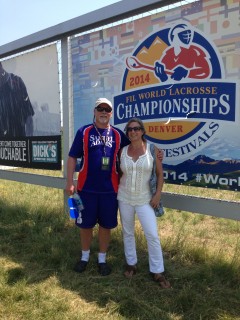 After a brief stint as a preppie imposter at the Taft School in Connecticut his sophomore year of high school, Samuel went on to graduate from the Fountain Valley School in Colorado Springs. At FVS, he had the dubious distinction of simultaneously being honored as the Top Male Athlete in the school (soccer, ice hockey, lacrosse) and being the first male student not to be kicked out after being caught under suspicious circumstances at inappropriate hours in a girl's dorm room. But, by a miracle and the skin of his teeth, he somehow managed to graduate and go on to Denison University in the tiny hamlet of Granville, Ohio. Here he co-founded the fledgling "Denison Journal of Geosciences," earned his B.S. in Geology, and graduated with co-honors as the top geoscientist in his class while traipsing around from one Dead concert to another within a five-hour drive from the college. His bacchanalian Denison career was followed by his obtaining an M.S. in Geology from Southern Methodist University in the Big D, where he lived in sin with his future wife and chief-editor-to-be, Christine "Sweet Bobby" Bilello, a fellow geologist whom he met at Denison. The two first kissed in 1981 beneath a titanic oak tree outside King Hall on a splendid fall evening after studying late.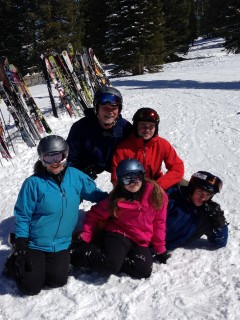 He and Christine wed in 1988 at one of the wildest weddings ever witnessed west of the Mississippi and north of the Pecos, and the husband-and-wife team went on to work together for seven years at McLaren/Hart Environmental Engineering in Southern California, saving the planet from toxic chemicals. In 1994, they moved to Louisville, Colorado, to raise their family, which would eventually consist of sons Sammy and Clapton (named after E.C.) and the adorable Cassidy (named after FVS alum and Grateful Dead rocker Bob Weir's epic tune). Thankfully, the kids carry mostly their mother's genes. Between 1994 and the present, Samuel worked for several environmental consulting firms in Boulder, Colorado, the latest of which is Cameron-Cole, LLC. Around the time of 9/11, he launched a separate career as a youth roller hockey, ice hockey, and lacrosse coach, high school lacrosse coach, and weekend dabbler in novels.
Samuel continues to this day to live in Louisville, Colorado, with his wife and three children, and he plays competitive lacrosse (remember "The Spider" stuff from earlier), hikes, and skis on weekends when he isn't writing. Surprisingly, given his checkered past, he is a Registered Professional Geologist in eleven states and a recognized expert in groundwater contaminant hydrogeology, having served as a hydrogeologic expert witness in several multimillion class action litigation cases. He also has a deep and abiding interest in military history and intelligence, specifically related to the Golden Age of Piracy, the Plains Indian Wars, World War II, and the current War on Terror.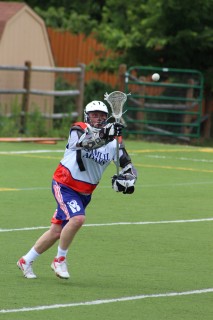 His overactive imagination, technical scientific background, and obsessive-compulsive passion for military history and intelligence have served Samuel well as a novelist. He is the bestselling, award-winning author of a World War Two Series, the Nick Lassiter-Skyler International Espionage Series, and historical American fiction. His novels have been #1 Denver Post bestsellers and received multiple national book awards (Kirkus Reviews and Foreword Reviews Book of the Year, American Book Fest and USA Best Book, Readers' Favorite, Beverly Hills, Independent Publisher, National Indie Excellence, Next Generation Indie, and Colorado Book Awards). His books have also garnered glowing reviews from #1 bestseller James Patterson, Kirkus, and Foreword Reviews (5 Stars). Critics and book reviewers have compared the books of his WWII Series to the epic historical novels of Tom Clancy, John le Carré, Ken Follett, Herman Wouk, Daniel Silva, Len Deighton, and Alan Furst.
In addition to his suspense novels, he is the author of numerous peer-reviewed professional papers and book chapters on groundwater contaminant fate and transport and environmental remediation. Blind Thrust, the first book in the Joe Higheagle Series, was inspired based on his experiences in California and Texas as a Registered Professional Geologist in assessing earthquake hazards and fault classifications on behalf of various real-estate developers in environmental site assessments. Cluster of Lies, the second book in the Higheagle series, is based on his experience working on the Rosamond cancer cluster case in Southern California.
And that, ladies and gentlemen, is all she wrote. At least for the time being. So please proceed quickly to the BUY button and start purchasing some bloody books already, okay, or my wife is going to kill me!