Below is the list of suspense novels that bestselling, award-winning author Samuel Marquis has published or will be publishing in 2015-2017 along with the anticipated release date. Check out the killer book trailers for The Slush Pile Brigade, Blind Thrust, The Coalition, and Bodyguard of Deception by clicking on the videos below.
The Nick Lassiter International Espionage Series
The Devil's Brigade – Book #1 of the Nick Lassiter Series (September 2015, formerly The Slush Pile Brigade)
#1 Denver Post Bestseller (Fiction)
Award-Winning Finalist Beverly Hills Book Awards (Mystery)
On his thirtieth birthday, Nick Lassiter has lost his girlfriend and his job, is wanted by the police, and has discovered that his unpublished thriller, Blind Thrust, has been stolen and turned into a blockbuster movie called Subterranean Storm. Even worse, the movie is based on a soon-to-be best-selling novel by Australian thriller writer Cameron Beckett, one of the world's biggest brand name authors. Rather than seek revenge through a financial settlement or public humiliation, Lassiter sets out for New York to obtain mea culpas from Beckett and his renowned literary agent, whom he is certain colluded with the Aussie in stealing his debut novel.
Once in New York, Lassiter, and his three quirky fish-out-of-water friends who insist on accompanying him, instantly run afoul of the law and other powerful forces intent on thwarting them and their mission. As they encounter one thorny obstacle after another, the scope of their inquiries expands and they are soon in way over their heads, battling toe-to-toe not only against the mega-best-selling author and his agent, but a formidable army of antagonists, including the NYPD, Beckett's Big Five publishing house security squad, and the Russian mob. Collectively, these adversaries present Lassiter with the greatest—and deadliest—challenge of his life.
Unexpectedly aided by his CIA father, Director of the Russian Counterintelligence Desk, and his former girlfriend turned CIA-informant, Lassiter and his comrades take to calling themselves the Slush Pile Brigade. Outmatched and outgunned, they are foiled at virtually every turn but still they are determined to win. But will justice be attained? Can they prove that Beckett and his crooked literary agent have stolen Lassiter's blockbuster novel and are undeservedly reaping the success? And more importantly, will they solve one of the most important counterintelligence cases in CIA history and actually live to tell about it?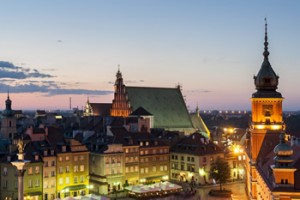 The Fourth Pularchek – Book #2 of the Nick Lassiter International Espionage Series (Coming in 2017)
In this second thriller in the Nick Lassiter series, Nick is no longer an unemployed hack writer but the best-selling author of Blind Thrust, the thriller stolen from him by Aussie best-selling author Cameron Beckett. Nick and his literary agent Natalie have just been married and are about to head off for their honeymoon when they witness a grisly double murder by a long-range sniper on the rooftop of the Willard Hotel in Washington, D.C. But when Lassiter goes after the assassin, they wrestle over a gun and he ends up not only killing the man but making a shocking discovery. The man looks exactly like him only a generation older! In fact, Lassiter could swear that he's staring at himself twenty years in the future!
In the ensuing investigation, he is informed by his father, Austin Brewbaker, Deputy Director of CIA's National Clandestine Service, that the man he has just killed is his biological father, a Polish billionaire and Nazi-Islamic terrorist hunter unofficially backed by the Polish government named Stanislaw Snarkus Pularchek. Lassiter can't believe that he was actually adopted and that his father Austin and mother Vivian have kept the truth from him since he was born. But then he learns an even bigger secret. His biological father, the Polish billionaire and assassin, is not dead after all. But if he's not dead then who was the man Lassiter killed, a man who is an exact replica of himself only older? That is a secret he must grapple to find out.
He is reluctantly convinced to spy on his biological father and assist with the CIA's high-tech surveillance operation of the mysterious Polish billionaire. Working once again with his CIA father and determined wife Natalie, Lassiter is trapped between trying to solve the case for his adoptive father and learning about his own past, as well as his potential future, from his newly discovered biological father. His journey takes him from the U.S. to Warsaw to Auschwitz to the salt mines and snow-dusted mountain peaks of Austria in search of answers. He wonders whether his genes make him what he is or his upbringing by his adoptive parents who never told him he was adopted. But there are other secrets Lassiter does not know – secrets within the CIA that he, his father, and Natalie are working for, secrets concealed by biological father Pularchek, secrets withheld by the German intelligence service that has been thrown in the mix, and, most importantly, buried secrets from Europe's World War II past. It is up to Nick to confront all of these demons. But is the newly anointed best-selling author and intelligence neophyte up to the task of solving one of the greatest international conspiracies in CIA history?
The Joe Higheagle Environmental Sleuth Series
Blind Thrust: A Mass Murder Mystery – Book #1 of the Joe Higheagle Series (October 2015)
#1 Denver Post Bestseller
Winner Foreword Reviews' Book of the Year (HM) and Next Generation Indie Book Awards (Suspense)
Award-Winning Finalist USA Best Book Awards and Beverly Hills Book Awards (Thriller & Suspense)
Award-Winning Finalist Next Generation Indie Book Awards (Action/Adventure)
Horrific earthquakes are devastating the Front Range between Denver and Colorado Springs in an area long believed to be seismically quiescent. They are being generated by ruptures along cryptic, mysterious, deeply buried thrust faults (blind thrusts) that, unlike many faults, do not break the surface during large-scale seismic events. Somehow the cause of the unusual earthquakes must be unraveled and the cataclysms stopped before they result in more carnage and devastation. But are they the result of natural tectonic adjustments, hydro-fracking, conventional subsurface sequestering, or clandestine operations?
Environmental Geologist Joe Higheagle is on a mission to find out the answer. But he soon finds himself in a deadly duel of wits against powerful forces. With his team of techie sleuths, Higheagle goes toe to toe against his adversaries while grappling to collect, analyze, and leverage the scientific data needed to prove his case. But at every turn he is thwarted by his shadowy enemy and, with the cataclysms worsening, he may not have enough on his side to solve the mystery and save Colorado from more devastation.
Can he solve the enigma of the earthquakes and gather enough evidence to stop those responsible? Will the tremors continue to wreak death and mayhem across the Front Range? Or will Higheagle and his outgunned team be defeated and ultimately crushed by their adversaries? If the earthquakes are not stopped, thousands more will perish and more towns and homes will be destroyed, leaving countless injured and homeless as well as untold financial damage across the Front Range. But can the resourceful Higheagle and his team stop those responsible? In the end, all they can do is try.
Cluster of Lies – Book #2 of the Joe Higheagle Series (September 2016)
In this second thriller in the Joe Higheagle Environmental Sleuth Series, mysterious deaths are taking place in the Rocky Mountain region outside Denver, Colorado. Joe Higheagle—a full-blooded Cheyenne geologist who has recently become an overnight celebrity for bringing down a billionaire corporate polluter—is hired to investigate Dakota Ranch, where four boys have recently died from a rare form of brain cancer, and Silverado Knolls, a glitzy soon-to-be-built development. He quickly finds himself entangled in an environmental cancer cluster investigation as well as a murderous conspiracy in which friend and foe are indistinguishable and a series of seemingly impenetrable roadblocks are thrown in his path.
While the police work to uncover if foul play could have led to the suspicious death of a heavy-equipment company owner, the unconventional Higheagle works in parallel to solve the mystery of what is killing the young boys at Dakota Ranch. His goal is to find out who is ultimately responsible for the cancer cluster and bring them to justice. His search leads him to Hayden Prescott—the suave multimillionaire developer of Dakota Ranch and Silverado Knolls as well as a leading Denver citizen. Will Higheagle and the police discover the truth behind the cancer cluster and the death of the business owner? Is Hayden Prescott to blame, or could it be one of Higheagle's own clients or even a shadowy third party? Most importantly, will justice at Dakota Ranch and Silverado Knolls be served before more death and treachery comes to the Rockies?
Will Higheagle and the police discover the truth behind the cancer cluster and the death of the business owner? Is Hayden Prescott to blame, or could it be one of Higheagle's own clients or even a shadowy third party? Most importantly, will justice at Dakota Ranch and Silverado Knolls be served before more death and treachery comes to the Rockies?
The World War Two Trilogy
Bodyguard of Deception – Book #1 of World War II Spy Thriller Trilogy (March 2016)
The central dramatic question of Bodyguard of Deception—a World War II suspense novel set in the United States and Europe—is can the American and British Allies stop a German spy and his U-boat commander brother from warning Hitler's High Command about the Allies greatest military secret? It is a secret that could win the war for Germany—or at the very least delay the outcome for years with incalculable cost in bloodshed and misery.
The novel begins off the coast of Scotland as Major Erik von Walburg, after being chased for a week by British intelligence, prepares to rendezvous with U-boat 521 at the prearranged 5-mile offshore marker. Once aboard the U-boat, captained by his older brother, Commander Wolfgang von Walburg, the vessel is tracked, crippled, and forced to surface by a British destroyer. Erik and his brother are taken captive as prisoners of war along with the other survivors and sent to infamous Camp 020, the psychologically brutal British Internment and Interrogation center in London, for questioning.
After two days of sleep deprivation and brutal interrogation, the two brothers are physically exhausted and on the brink of confessing all, but they are saved by the capture of the supposed "real spy" and sent immediately to the United States to be interned at the Camp Pershing Prisoner of War Camp in remote Colorado with their secret still intact. Thus, unbeknownst to the British, or the Americans who are about to receive them, they continue to pose a serious threat to the Allied war effort, only now in the American West.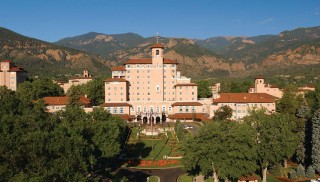 At Camp Pershing in remote Colorado, Erik and Wolfgang make their escape through the help of a harsh, militant Nazi from the vaunted Africa Corps, an old nemesis of Erik's from his days of serving on his father's staff in Tunisia. The escape of the three POWs from Camp Pershing turns into the largest manhunt in U.S. history. The two von Walburg brothers and brutal Kepler are chased all over Colorado: from the Colorado High Plains to the illustrious Broadmoor Hotel (owned by their German-American mother), where Erik and Wolfgang spent considerable time on luxurious family trips while growing up, to the rivers and craggy peaks of the Rocky Mountains. Leading the manhunt is none other than FBI Director J. Edgar Hoover, who seeks glory for himself and his G-Men. All Erik and Wolfgang want to do is alert their father and Rommel of the Allies' great secret, but the bloodthirsty Kepler soon leaves behind a trail of corpses across Southeastern Colorado.
But can they escape from the murderous Nazi colonel? More importantly, can they reach the radio tower on Cheyenne Mountain in the foothills west of Colorado Springs and stop Kepler from alerting Hitler of the Allies great secret, the Double-Cross Spy System that could win them the war? Is it possible that in one fell swoop, the Allies greatest military secret could be exposed and Germany could stand poised to win the war, or at the very least prolong it substantially with needless suffering and bloodshed? Will the half-crazed Hitler even believe the message and act on it if he receives it?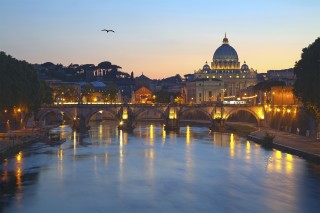 Altar of Resistance – Book #2 of World War II Spy Thriller Trilogy (Coming: January 2017)
In this second thriller in the bestselling WWII Trilogy, the Eternal City of Rome during the Nazi Occupation of 1943-1944 is a besieged city. In this perilous wartime setting, Rome is a tinderbox of four conflicting parties: the Allies—represented by Major John Bridger of the American-Canadian First Special Service Force—trying to capture Rome as the first Axis prize of war but discovering instead stiff opposition; the Germans—represented by Waffen-SS Colonel Hollmann, the German father of John Bridger—trying to throw the Allies back into the sea, holding Rome hostage, and using it as a staging ground and supply line to the front; Pope Pius XII, deeply involved in the plot to remove Hitler from power, struggling to maintain Vatican impartiality and mediate between the West and Nazi Germany, and striving to save Rome and Vatican City from destruction and to protect the city's Jews and Catholics from extermination; and finally, the Partisans represented by Teresa Kruger, daughter of Hollmann and half-sister of John Bridger, who during the German Occupation is transformed from a passive member of Rome's elite to an active Resistance fighter.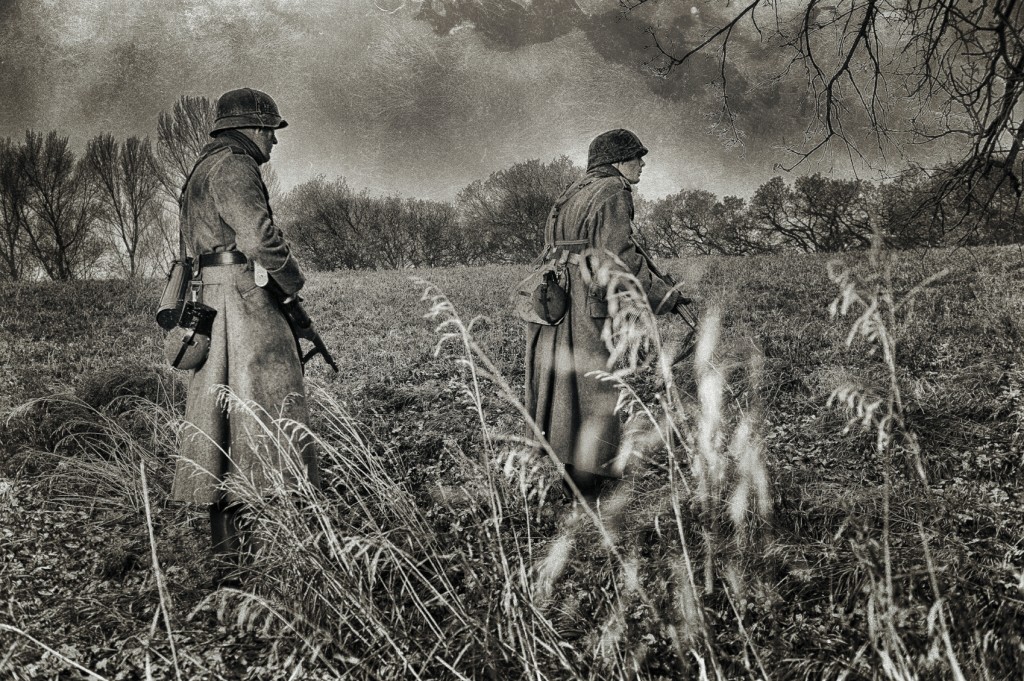 Based on actual historical events and newly released OSS/CIA and KGB documents, Altar of Resistance is a fiercely contested struggle for primacy in Rome by the family members and factions they represent, as well as by the Bishop of Rome and Vicar of Christ, Pope Pius XII. Ultimately, war is about survival and liberation, and Bridger and Teresa must battle their father and the Nazi occupiers in the name of freedom; while the Allies' secret agent—the Supreme Pontiff and leader of the Church of Spies, Roman-born Eugenio Pacelli—orchestrates events behind the scenes to thwart German oppression, ensure the overthrow of the Führer, and install a viable post-Hitler government.
The Coalition – Standalone Political Assassination Thriller (January 2016)
Winner Beverly Hills Book Awards (Political Thriller)
From the fiftieth floor of an office building in Denver, Colorado, a striking Italian woman watches a procession of black Lincolns with keen interest. She goes by the alias Skyler, no last name, but to the international law enforcement community she is Diego Gomez, the infamous but fictitious Spanish assassin. When the Lincolns pull to the curb in the Civic Center Plaza, a man steps from one of the vehicles and takes the stage to make an important speech. Moments later, a loud BOOM echoes through the Plaza and a puff of smoke and wet pink cloud flies out the man's back, then he slumps to the platform like a stringless marionette. Skyler has just assassinated President-elect Frank Rollins, the wildly popular progressive Republican.
In the aftermath of the shocking crime, Skyler makes her getaway and an Assassination Task Force is quickly assembled, headed up by Special Agent Kenneth Patton of the FBI's Denver Field Office. A ten year vet in Domestic Terrorism and bluegrass-picking Civil War buff, the unconventional Ken is driven to solve the crime by both professional and personal motives. With his work cut out for him, he gets help from an unlikely source—a key figure from his past, his old girlfriend from college, Jennifer Odden, a freelance journalist working undercover who abruptly broke off the relationship for a secret reason never made clear to Ken.
Reunited once again, Ken and Jennifer set out to solve the assassination case. What they uncover is a more sinister and far-reaching plot than they had ever imagined. A shadowy, high-level domestic extremist group has apparently not only pulled off the assassination of a moderate presidential candidate, but come up with a clever plot to install a hand-picked successor and confound the joint FBI/Secret Service investigation into the assassination. But most importantly, who on their own team can be trusted and can those responsible be stopped?