Have you read my new WWII thriller yet? Check out Altar of Resistance, available now! http://ow.ly/ojNJ3099IGy  #amreading #thrillers #WWII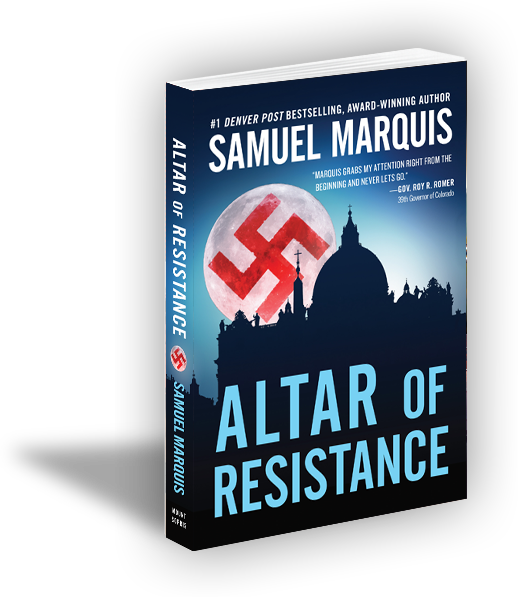 Samuel Marquis – Bestselling, Award-Winning Suspense Author
The gripping story of the Italian Campaign and Nazi Occupation of Rome in 1943-1944 through the eyes of the Allies, the German Occupiers, Pope Pius XII and the Vatican, and the Roman Resistance.
"Altar of Resistance is a gripping and densely packed thriller dramatizing the Allied Italian campaign…reminiscent of Herman Wouk's The Winds of War."–Kirkus Reviews
"Marquis is a student of history, always creative, [and] never boring….A good comparison might be Tom Clancy."–Military.com
"Samuel Marquis picks up his World War II trilogy with Altar of Resistance, a well-researched and explosive ride through war-torn Rome with Nazis, booming battles, and intense cat-and-mouse chases….Grounded in historical fact but spiced up with thrilling imagination with the fate of the world in balance."–Foreword Reviews