Bodyguard of Deception, Book #1 of my WWII Trilogy, received a Five-Star Review from author/historian Ronovan Hester of Lit World Interviews and Ronovan Writes fame.
"Fans of master spy teller John le Carré will enjoy Book 1 of WWII Trilogy"–Ronovan Hester
Check out the full interview here: Bodyguard of Deception – 5-Star Review – Lit World Interviews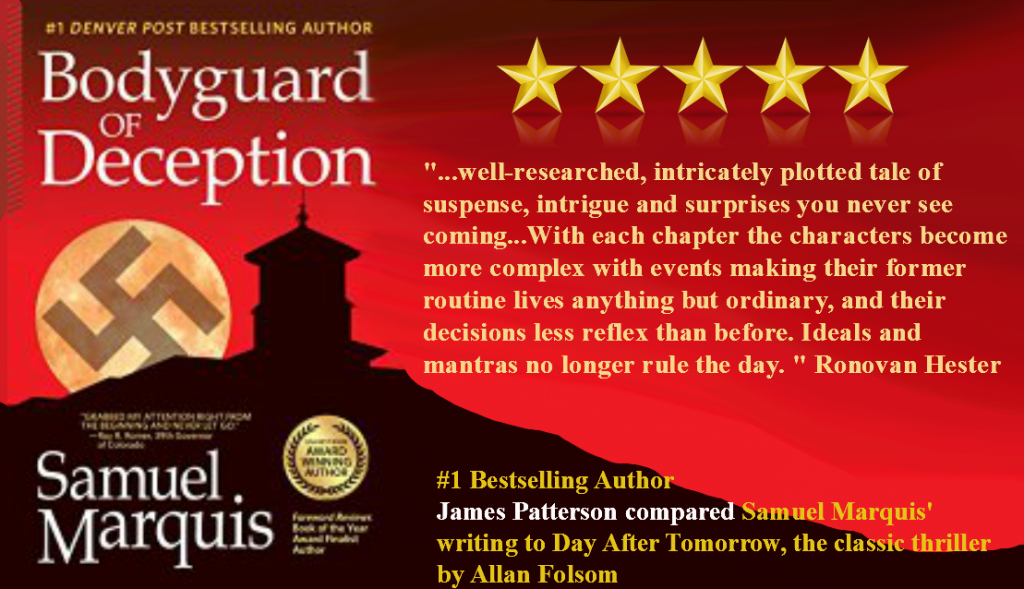 And while you're at it, check out Ronovan's new co-authored piratical action-adventure novel Amber Wake: Gabriel Falling (https://ronovanwrites.wordpress.com/).
Shiver Me Timbers!