For those that like political conspiracy and assassination thrillers in the vein of The Day of the Jackal and The Parallax View, here is a recent Fictionalzeal Spotlight article by the ever kind, generous, and savvy Diane Coto on my new suspense novel, The Coalition.  Her wonderful blog (http://www.fictionzeal.com/contact/) is dedicated to both authors and book lovers. Below is an excerpt from the article on Diane's blog. For the full article and the first chapter of the novel, check out http://ow.ly/WQykT or click the link below.
The Coalition – Fictionzeal Spotlight Article and First Chapter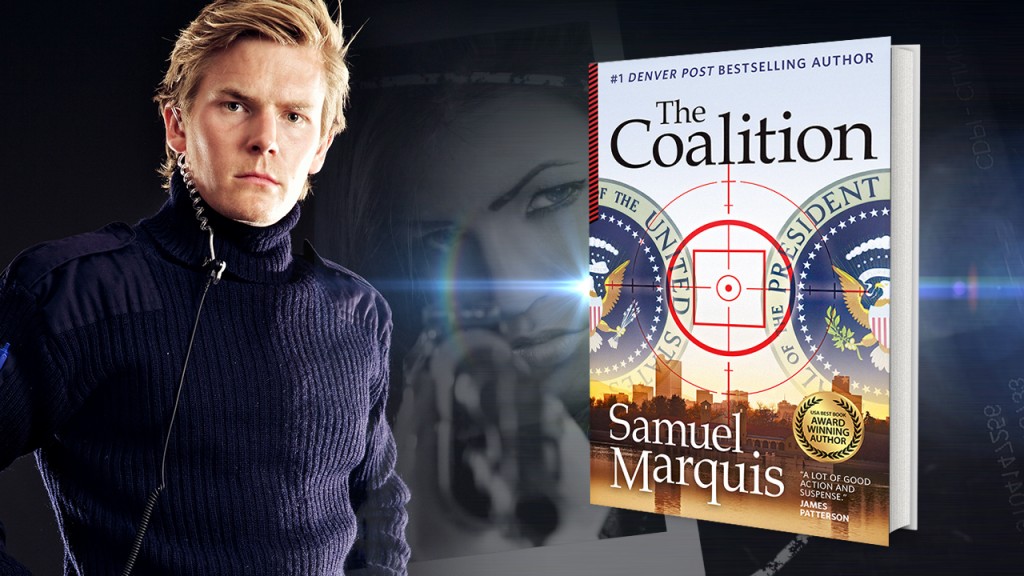 About The Coalition:
This political assassination thriller is a perfect storm for presidential election season–When a deadly assassin kills the U.S. president-elect in Denver, FBI special agent Kenneth Patton goes on the hunt—and his motives are personal. Patton becomes entangled in the shadowy web of a secret society whose plot threatens the highest levels of the U.S. government. Ken and his team must beat the odds and the clock to catch the assassin and expose the Coalition's plot—before they claim another presidential victim.
Praise for The Coalition:
"The Coalition has a lot of good action and suspense, an unusual female assassin, and the potential to be another The Day After Tomorrow." – James Patterson, #1 New York Times bestselling author
"Author of 2015's The Slush Pile Brigade and Blind Thrust, novelist Samuel Marquis has accomplished something rather rare. In The Coalition, Marquis has injected fresh air into the often threadbare genre of political conspiracy and assassination thrillers."–Dr. Wesley Britton, Bookpleasures.com (Crime & Mystery)
"Reminiscent of The Day of the Jackal…with a high level of authentic detail. Skyler is a convincing sniper, and also a nicely conflicted one. – Donald Maass, author of Writing 21st Century Fiction