Samuel Marquis – Colorado Suspense Author
#1 Denver Post Bestselling Author – USA Best Book Award-Winning Finalist
Some Indie and Traditional Legacy authors believe reviews from professional book reviewers like Foreword Reviews, Kirkus, IndieReader, Self-Publishing Review, Blueink, etc. are a good thing, and others don't. I happen to fall in the former camp. I believe that professional book reviews are a useful tool for authors to gain independent and at least somewhat objective appraisals of their work. We all know what a bad B-movie looks like versus a brilliant Indie or big-budget Hollywood film that leaves you breathless. In a similar vein, professional book reviewers know a poorly conceived or edited book from a good one and certainly a great one, and they provide a detailed description of the pros and cons of the finished product.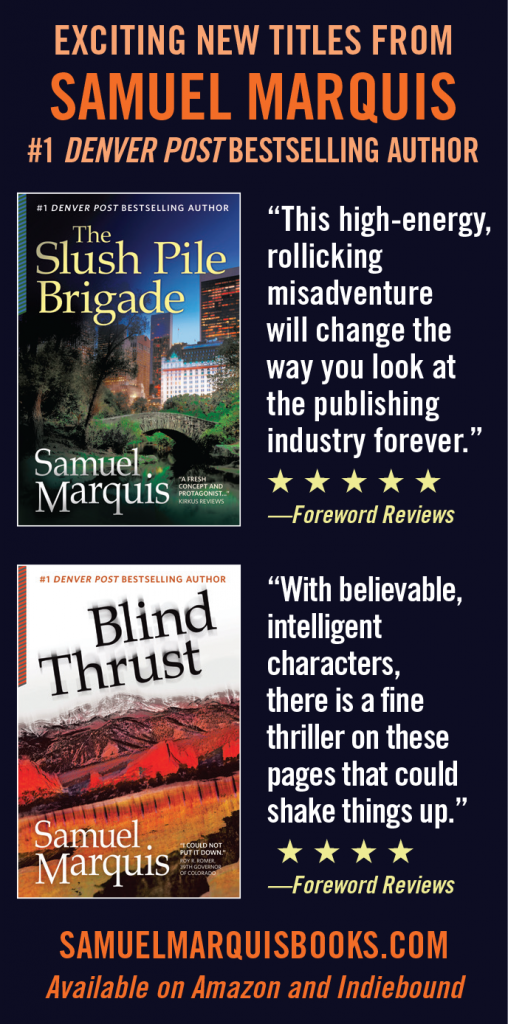 Having said that, book reading is an intensely subjective experience, and some percentage of readers are not going to appreciate a truly great, creative, or unique work in the way that it should be appreciated. So there is an element of "luck-of-the-draw" risk involved in seeking a professional book review. As an example, in a book review for my #1 bestselling, award-winning earthquake thriller Blind Thrust that was endorsed by former Colorado Governor Romer, I had the misfortune of drawing a reviewer whose specialty was romance novels. In short, they didn't seem to "get" the book (the reviewer admitted that it was too scientifically complex for them since the book has detailed seismological and paleontological themes and scientific jargon in the dialogue throughout); and, as a consequence, I did not receive a review comparable to the glowing reviews I had been getting from Goodreads, Amazon, and other professional book reviewers (4-5 star reviews). Blind Thrust was a #1 Denver Post bestseller for fiction and USA best book awards finalist in the fiction: thriller-adventure category, and so the review, while giving the book a fair amount of praise, was still more critical than what I had encountered at other review outlets. Which is fine by me because I still gained a valuable lesson from this experience. I learned that perhaps I should do a better job of explaining some of the science and technical jargon to assist those without an extensive geologic background.
So, even though there is some risk in drawing a professional book reviewer that might not appreciate a work as most others do and might not give a review that is reflective of the actual quality of a book, I still think professional reviews are worth it. Especially if you obtain multiple reviews, allowing you to compare and contrast the reviews and examine similar criticism. It is important to benchmark your work in some objective manner. Obtaining professional book reviews from groups like Foreword Reviews, Kirkus, etc. is one good way to do that.